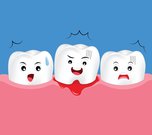 What are the Best Ways to Avoid Gingivitis?
10 May, 2018
•
Gum Disease
Gingivitis is a type of inflammation that affects what is known as the gingiva. That's the section of the gums found around the base of your teeth. When this condition develops, you will likely see swelling and discoloration. You'll also notice that the gums seem to be sensitive and easily irritated. Fortunately, there are things you can do to prevent this condition from developing. Here are a few examples.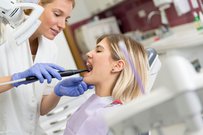 Signs Of Gum Disease and When It's Time To See A Dentist
03 May, 2018
•
Gum Disease
Gum disease is more common than many people think. In the early stages, there may be few symptoms that indicate a problem is present. Even so, identifying the presence of a disease and taking action quickly is often enough to resolve the issue without any complications. Here are some of the more common signs that you could have gum disease that needs attention immediately.