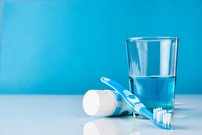 Should You Use Mouthwash Before or After Brushing?
Are you planning to add a mouthwash to your oral hygiene and health practices? Here are all you need to know to choose the right mouthwash according to your needs, and how to make the most of it, whether to freshen your breath or protect your teeth from decay.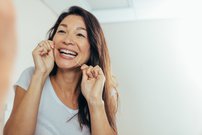 Do I Really Need To Floss and Other Flossing FAQs
According to CDC, only around 37% of Americans floss regularly at least once daily. Most Americans know about brushing our teeth twice a day, and visiting the dentist for at least twice a year (once every six months). But the awareness surrounding flossing is still relatively low.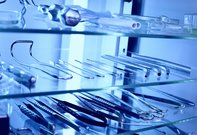 Disinfection And Sterilization in Dentistry
Like any other medical procedure, dentistry requires strict adherence to certain cleanliness guidelines in order to prevent infections. The process of keeping instruments clean and disposing of potential infection sources is known as dental sterilization. All dentists, hygienists, and assistants receive training in dental sterilization and infection prevention as part of their professional education. An office that maintains good infection control procedures limits the risk of illness and infection in its patients.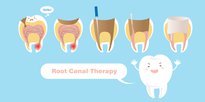 8 Important Reasons Why You Should Have That Root Canal Done Now
12 February, 2019
•
General dentistry
Endodontic therapy is the most practical solution when you have any issue involving tooth pulp. In the best-case scenario, the fact that your dentist is recommending some sort of root canal treatment indicates that the tooth is worth saving. If your dentist wants to do a root canal, there are plenty of good reasons to set up a date and time for the procedure. Here are some examples that you want to keep in mind.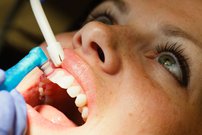 Why Is It Important To Get Teeth Cleaned?
07 January, 2019
•
Cosmetic Dentistry
If you want to increase the odds of keeping your permanent teeth for the rest of your life, it pays to have a check-up annually and at least two dental cleanings. You will find that one dental cleaning per quarter is not too much. Choosing to follow a consistent regimen with professional dental care will pay off in a big way. Here are some of the benefits that make regular cleanings so important.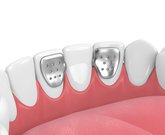 Why Do I Need a Dental Bridge?
03 January, 2019
•
Cosmetic Dentistry
The point of many dental procedures is two-fold. The key aspect is to correct some issue that negatively impacts your dental health. The secondary aspect is to improve or at least maintain the appearance of your teeth. Among the different strategies that a dentist may recommend, dental bridges are among the more common solutions. Would a dental bridge make a difference in your case? Here are some examples of what dental bridges can do.