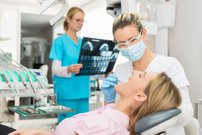 How Same Day Implants Can Change Your Smile
02 June, 2018
•
Dental Implants
Did you know that it's now possible to get dental implants in one to two days? While other methods could require weeks or months of work, this solution allows you to begin reaping the benefits of a beautiful set of teeth immediately. If you are already thinking about implants as a way to restore your smile, here are some of the ways that opting for same day implants will make life a lot better.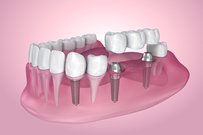 What Are Teeth In A Day Implants?
03 May, 2018
•
Dental Implants
You've heard about dental implants and agree they are a great alternative to dentures. There's one form of implants that you may not know of just yet. There's a solution known as Teeth in a Day. Before you assume that other options would work just as well, it pays to learn more about this dental solution. Here are some essentials that you need to know.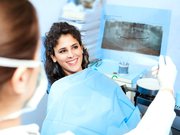 What Will Life Be Like Once My Dental Implants are in Place?
06 April, 2018
•
Dental Implants
The decision to get dental implants was a smart one. Now that all the work is done and you are getting used to those implants, it's time to begin enjoying the advantages offered by this dental solution. What can you look forward to as the weeks and months pass? Here are some of the ways life will be a lot easier with dental implants.