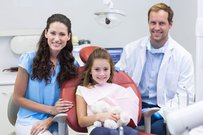 Why Do I Need a Family Dentist?
11 April, 2018
•
Family Dentistry
Some people see no point in seeking help from a dentist unless a problem develops. At that point, they scramble to find someone who can see them and hopefully take care of the issue. A better approach is to find a family dentist and see the professional at least two or three times a year. Here are some of the reasons why this approach is in your best interests.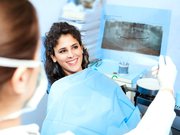 What Will Life Be Like Once My Dental Implants are in Place?
06 April, 2018
•
Dental Implants
The decision to get dental implants was a smart one. Now that all the work is done and you are getting used to those implants, it's time to begin enjoying the advantages offered by this dental solution. What can you look forward to as the weeks and months pass? Here are some of the ways life will be a lot easier with dental implants.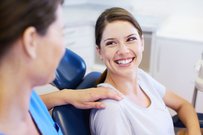 What are Some Signs That a Dental Clinic is Right For You?
02 April, 2018
•
General dentistry
Are you currently looking for the right dentist? Taking the time to learn all you can about a practice or clinic is a smart move. Just as you don't want to switch family doctors every few years, the goal is to find a dental professional who can take care of you for a long time. Here are some important factors to consider before settling on any dental practice.
Our Mentions.
Rest assured that our family dentists who are up to date on the latest in Mississauga dentistry stand ready to help you get into the habit of regular dental support and enjoy the benefits that come with strong teeth and gums. Check our mentions online and leave us a review.