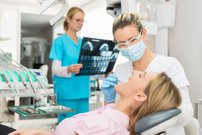 How Same Day Implants Can Change Your Smile
02 June, 2018
•
Dental Implants
Did you know that it's now possible to get dental implants in one to two days? While other methods could require weeks or months of work, this solution allows you to begin reaping the benefits of a beautiful set of teeth immediately. If you are already thinking about implants as a way to restore your smile, here are some of the ways that opting for same day implants will make life a lot better.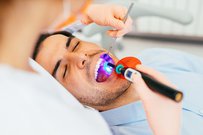 What are The Best Qualities To Look For in a Cosmetic Dentist?
There's a procedure you've wanted to have done for quite some time. Now that you are in a position to cover whatever portion that your insurance will not, it's time to find someone who can do the work. As you begin the search for the right cosmetic dentist, keep these four qualities in mind.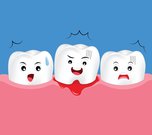 What are the Best Ways to Avoid Gingivitis?
10 May, 2018
•
Gum Disease
Gingivitis is a type of inflammation that affects what is known as the gingiva. That's the section of the gums found around the base of your teeth. When this condition develops, you will likely see swelling and discoloration. You'll also notice that the gums seem to be sensitive and easily irritated. Fortunately, there are things you can do to prevent this condition from developing. Here are a few examples.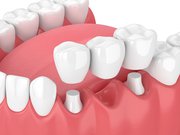 What Are the Advantages Of Dental Bridges?
You are missing a couple of teeth and your dentist has suggested a dental bridge. As the name implies, this dental solution fills in the gap left by those missing teeth and restores your smile. There are several benefits to choosing a bridge that you should know. Here are some examples that you can discuss with the dentist.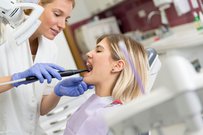 Signs Of Gum Disease and When It's Time To See A Dentist
03 May, 2018
•
Gum Disease
Gum disease is more common than many people think. In the early stages, there may be few symptoms that indicate a problem is present. Even so, identifying the presence of a disease and taking action quickly is often enough to resolve the issue without any complications. Here are some of the more common signs that you could have gum disease that needs attention immediately.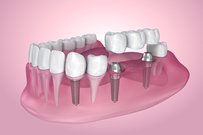 What Are Teeth In A Day Implants?
03 May, 2018
•
Dental Implants
You've heard about dental implants and agree they are a great alternative to dentures. There's one form of implants that you may not know of just yet. There's a solution known as Teeth in a Day. Before you assume that other options would work just as well, it pays to learn more about this dental solution. Here are some essentials that you need to know.