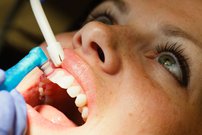 Why Is It Important To Get Teeth Cleaned?
07 January, 2019
•
Cosmetic Dentistry
If you want to increase the odds of keeping your permanent teeth for the rest of your life, it pays to have a check-up annually and at least two dental cleanings. You will find that one dental cleaning per quarter is not too much. Choosing to follow a consistent regimen with professional dental care will pay off in a big way. Here are some of the benefits that make regular cleanings so important.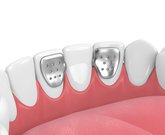 Why Do I Need a Dental Bridge?
03 January, 2019
•
Cosmetic Dentistry
The point of many dental procedures is two-fold. The key aspect is to correct some issue that negatively impacts your dental health. The secondary aspect is to improve or at least maintain the appearance of your teeth. Among the different strategies that a dentist may recommend, dental bridges are among the more common solutions. Would a dental bridge make a difference in your case? Here are some examples of what dental bridges can do.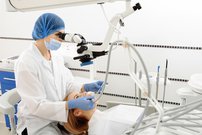 Is Dental Surgery Dangerous?
28 December, 2018
•
General dentistry
Your dentist has recommended that you undergo some type of dental surgery. The word surgery makes you feel a little uneasy. What are the odds that something could happen during the procedure? Before you let your imagination get out of control, take the time to learn a little more about dental surgery in general and the procedure you are about to have in particular.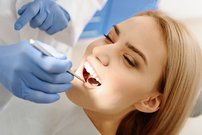 Dental Check Up: What to Expect
12 December, 2018
•
General dentistry
Circumstances have made it easy to neglect your dental health. While there doesn't seem to be anything wrong, the idea of having a complete dental check-up has been on your mind lately. The thing is that it's been so long since you had a checkup that you've forgotten what to expect. The process is not all that difficult. Once you schedule the dental exam and arrive at the appointed time, things will move along smoothly. Here is what you can expect to happen.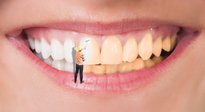 What is the Difference Between Teeth Whitening and Dental Cleaning?
28 November, 2018
•
Cosmetic Dentistry
Dental cleaning and teeth whitening are both procedures designed to help you have a beautiful smile. The way that these procedures help differ a bit. That means having one does not provide the same benefits as the other. In order to understand the different, it pays to compare what each procedure accomplishes. Here is some basic information that will help you see why each treatment has a place in your overall dental care plan.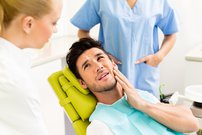 Most Common Dental Emergencies - Should You See an Emergency Dentist?
14 November, 2018
•
Emergency Dentistry
There are times when it's fine to wait a few days to see a dental professional about some minor issue. At other times, you need to seek help from emergency den-tists as quickly as possible. Factors like the level of pain, the severity of the damage, and the potential for infection or tooth loss help to determine if the problem is truly an emergency. Here are the more common situations that qualify as a true dental emergency. If one of them happens to you, it's imperative to see an emergency dentist as quickly as possible.