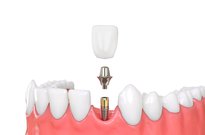 Dental Crown vs Filling: What to Consider When Choosing
Today's dentists offer more solutions to patients than at any time in the past. When you have a damaged tooth, the recommended solution may call for tooth crowns in Mississauga or some sort of filling may be in order. In some cases, the dentist will recommend both. Here are some things you should know about dental crowns and fillings, what each one will do, and why you may need both.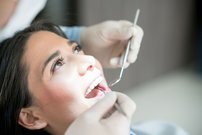 How Often Should I Be Having a Dental Cleaning?
01 May, 2018
•
Dental Cleaning
There seems to be some difference of opinion about how often patients should schedule dental cleanings. Some even question the need to have cleanings at all. In order to help you sort through the varying statements people make about this form of dental hygiene and care, here are some things you should know.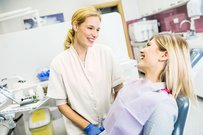 Important Guide To Choosing a Cosmetic Dentist
You would like to have some cosmetic work done, but how does one go about finding the right dental professional for the job? If you've never had any type of cosmetic dental procedure before, figuring out who to see can be difficult. Here are a few basic tips that will help you find the right practice and be on your way to correcting whatever dental issues are bothering you.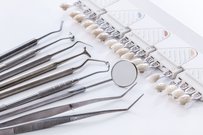 Why Porcelain Veneers are Right For You
17 April, 2018
•
Porcelain Veneers
Has your dentist mentioned the possibility of veneers? There's no doubt that can improve the appearance of the teeth and even help with issues like cracked teeth. Before deciding you can get by just fine without them, take some time to explore what they can do. Here are some examples.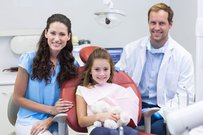 Why Do I Need a Family Dentist?
11 April, 2018
•
Family Dentistry
Some people see no point in seeking help from a dentist unless a problem develops. At that point, they scramble to find someone who can see them and hopefully take care of the issue. A better approach is to find a family dentist and see the professional at least two or three times a year. Here are some of the reasons why this approach is in your best interests.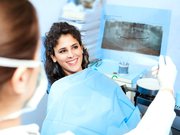 What Will Life Be Like Once My Dental Implants are in Place?
06 April, 2018
•
Dental Implants
The decision to get dental implants was a smart one. Now that all the work is done and you are getting used to those implants, it's time to begin enjoying the advantages offered by this dental solution. What can you look forward to as the weeks and months pass? Here are some of the ways life will be a lot easier with dental implants.